Ngoc Trinh surprisingly gets mentioned by Sohu.
Ngoc Trinh is one of the most popular Vietnamese artists. Her fame does not just stay within Vietnam, but also other countries including China.
Most recently, Ngoc Trinh unexpectedly got featured in one of the world's most visited Chinese website Sohu. Besides, her beauty was also compared and mentioned to have surpassed Taiwanese top model Lin Chi-Ling.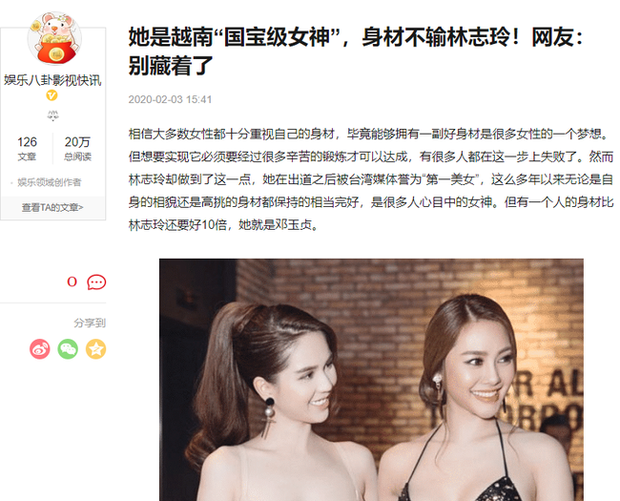 Sohu praised Lin Chi-Ling who has managed to maintain her beauty since when she entered into the modeling industry. However, the Taiwanese celebrity has a stronger rival now, one who is probably 10 times better than her. She is none other than Ngoc Trinh.
Previously, Sina, also another Chinese technology giant, also posted a series of Ngoc Trinh's photos, and gave praises for her captivating beauty comparably to another top Chinese actress Angelababy.