With the birthday party lasting 3 continuous days, Ly Nha Ky is one of the closest friends who is invited to the party.
Ly Nha Ky was the only Vietnamese artist who was invited to the Indian billionaire Nitin Shah's birthday celebration. The event was held in his hometown.
The Indian billionaire rented a luxurious holiday resort as a venue for the celebratory event. And the rental cost for a week is said to cost several thousands US dollars.
The resort was specially decorated to fit in the concept and the invited guests were said to dress themselves according to each theme.
The theme of the first day was about Indian traditional costume. Ly Nha Ky's good friend, who was also the host of the party, took great care particularly of her. He even arranged for a tailor to prepare and make the clothes for her 2 months before the event.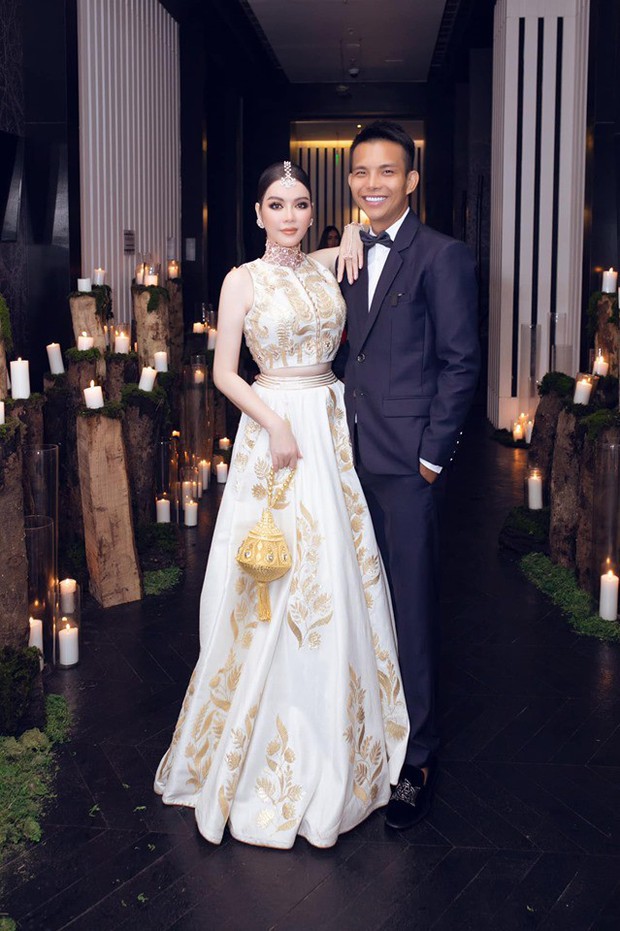 The end result? Ly Nha Ky took the spotlight like the queen of the party, receiving numerous positive comments from her followers.
Furthermore, it is revealed that her chosen partner for this exclusive event was celebrity designer Do Long.